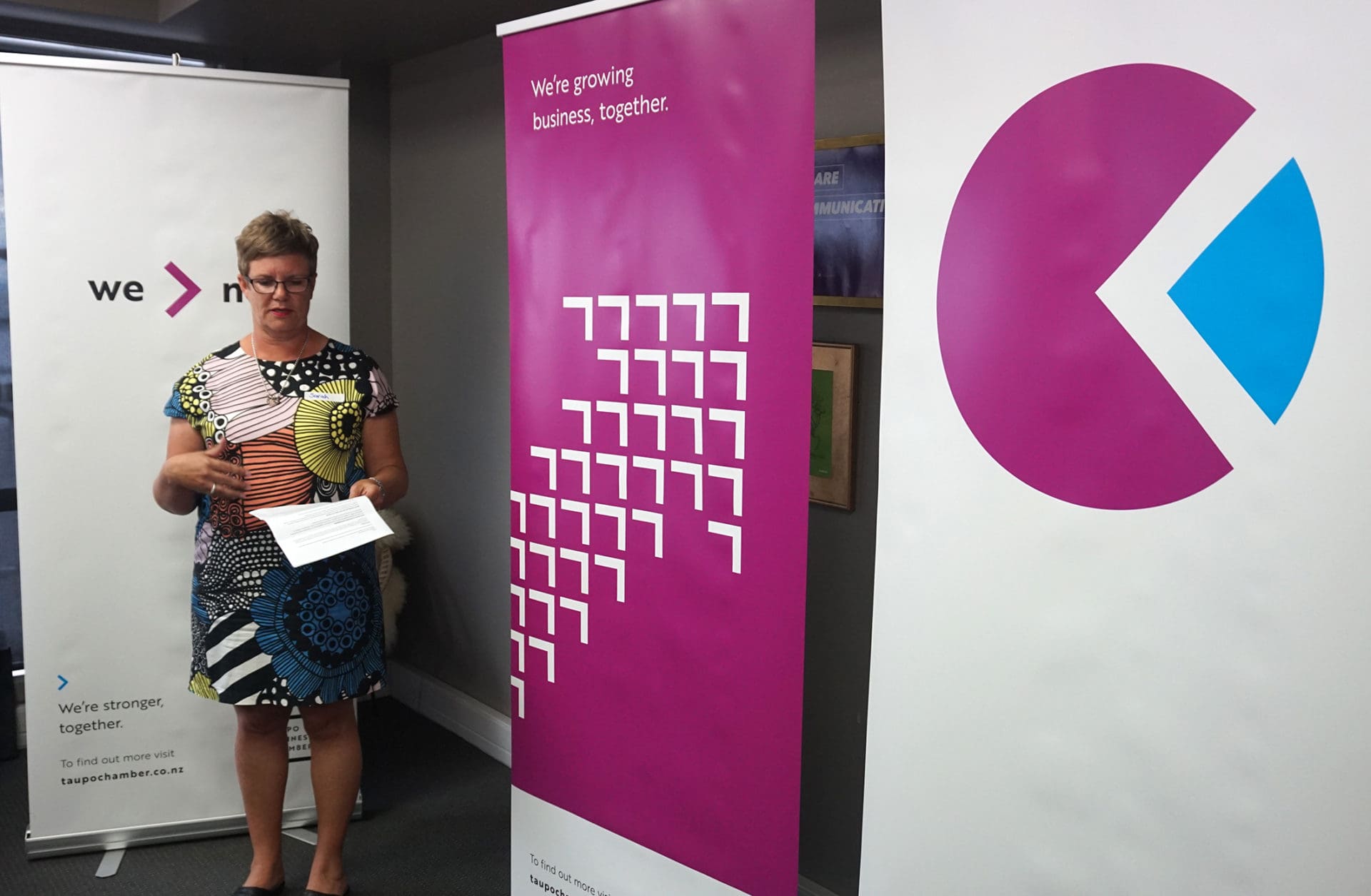 Phew, what a night! With free flowing Pimm's, slightly cramped quarters, and a Legendary reveal, we hope you enjoyed the BA5.
The Legend team would like to thank the Taupo Business Chamber, it's been a privilege to work with the Board as they have embarked on this rebrand journey. We're proud of the direction they're taking us as a business community.
It was exciting to reveal the new branding. Our creative team worked hard to capture the Chamber's vision and purpose, and we think they've done a damn good job (we hope you do, too).
After the big brand reveal, Legend director, Sarah Matheson, chatted about how it's essential to take time to step back from your business and check that what you offer, and what you stand for, is still relevant.
Here's some food for thought:
Does your brand still reflect your values and offer to clients, customers, and consumers? This includes all brand components such as your logo, supporting tagline, and the story you tell about your business.
Does your marketing, information, and sales collateral tell the story succinctly and consistently?
Is your website updated regularly so Google finds you; is it quick, responsive, and easy to navigate?
Have you got news or stories to tell about who you are and what you offer that can be shared in social channels, online, and with news media?
Are you competitive?
Are you pulling the right levers for growth?
Our challenge to you is to find time to stop, look, reflect, and challenge your marketing plan.
Our team can help with design, web, marketing, and everything in between. So, call us when you're ready. As we say – whatever you need, Legend has it!