Here's a few trends and key tips on design, web, marketing and business essentials to take with you while sitting on your goals for 2021.
Be bold, have impact.
2021 sees the design world bring simple shapes, bright, bold colours and patterns to the forefront of branding. Adding some much needed colour, fun and impact to everyday lives.

Graphic designers are taking advantage of these trends with logos made out of simple lines and shapes with strict adherence to shape minimalism giving brands an air of calculated restraint, allowing them to take liberties elsewhere—such as in rich vibrant colours.
Expanding the brand colour palette to a variety of expressionist colours that work both separately and together can say a lot about a brand or product through colour only. Meaningful and intense colours can highlight what a brand stands for and make it stand out from the crowd.
Not only bright colours but patterns see a strong impression on brands in the 2021 landscape, with the use of large repeated graphics to create patterns for backgrounds and visuals. You will see this brand trend truly take form with the use of elements from minimalist logos creating the patterns.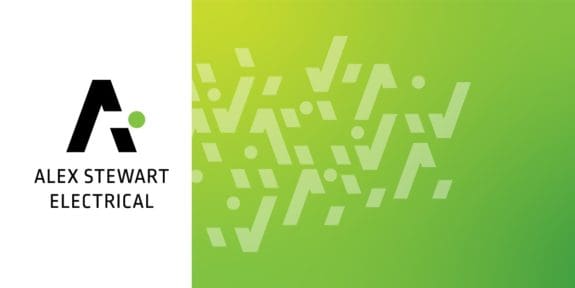 The use of these trends in the right spot, like an ad, t-shirt, website or printed collateral, can take your brand experience so much further and make 2021 look pretty rad, in our opinion.
---
An experience in every interaction
With digital experiences becoming more and more a part of our everyday lives, users seek to be engaged and entertained at every touch point. From animation to interaction, your website in 2021 needs to be more than an information portal.
Scrolling is one of the most subtle forms of animation and interaction and 2021's web designers are ramping up the visual feedback users get when they scroll. This can range from full colour scheme changes to complex animated transitions. All in all, web designers are taking the time making each scroll or click feel like an engaging experience. Keen to let it scroll… have a look here!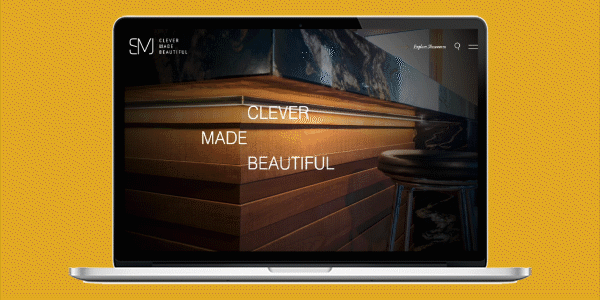 Interactive content almost always improves your user experience. Interactive content like quizzes, open-ended questions, surveys, polls, etc can do wonders for your brand. At the very least, they increase the length of time users engage with your website, which helps your standing in algorithm-based searches and feeds.
Seen Sharesies? What about Instagram or Forbes? These websites are all Progressive Web Apps (PWAs). PWAs are web apps that are built through the usual web technologies, but are intended to perform on all platforms including desktop or mobile. They can be saved to the home screen, used offline – a lot like an app, but save you the thousands of dollars developing an app. This technology is nothing new, but seems to be paving the way for a trend this year. They also deliver a smoother user experience and Google also loves them!
---
Real and relatable content
With the increased digital connectivity for work, play and socialising, now more than ever engaging and authentic content is key. 9/10 consumers say that authenticity is important when deciding on which brand to support.
When a potential customer comes across your website, social media channels, or newsletter, you have to be sure to capture their attention. Keep your content real, relatable, and focused on your customers' needs, ensure each piece adds value to them.
Blogs are a great way to keep your organic ranking up on search engines and studies have shown that long form content (3,000-plus words) get 3x more traffic and 4x more shares but remember the aim is to provide users with shareable information that keeps them engaged.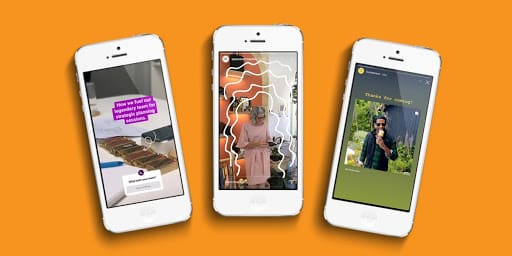 With the daily active users of stories on Facebook and Instagram hitting 500 million, these short videos are here to stay and taking video consumption to a new level in 2021. Stories are a fantastic chance to share with your followers your brand personality, team and values and grow your following and engagement through authenticity.
---

The social search engine.
2021 sees the use of Social media as a search engine and ecommerce platform reach new levels. With 43% of consumers researching products and brands through social media platforms before taking further action sees these platforms become increasingly important.
A new purchase functionality within posts, stories and live streams allow followers to act on a "buy now" message with greater ease than ever before. 2021 sees it key for ecommerce business to be linked up with social media.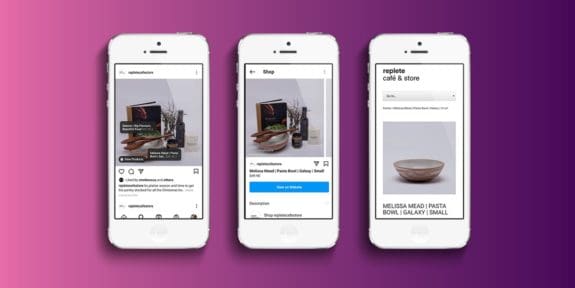 Adding to Social SEO in November 2020, it was officially announced that Instagram would become more search-friendly. You can use keywords to search for relevant videos, profiles, and posts now instead of only hashtags. Be sure that in 2021 keywords are incorporated into your social strategy — while remembering to be authentic and personable.
---
Local connections
With the changes we saw globally in 2020, brings an all new appreciation for local and makes being connected with those close and like-minded individuals, groups and brands all that more important in 2021.
When people think of the internet, they often think of its global nature. The fact is, most people use search engines to find localised goods and services; people searching for a specific type of business with their geographic location have more intent to purchase, so it's easier to convert them. Make sure you have your listing on Google My Business, this helps you rank higher in Google, and also gives you the chance to offer additional information about your company online and in local searches.
Facebook Groups are a brilliant example of social communities, bringing existing and prospective customers together and engaging with them in a meaningful way. Group members can also discuss various topics, share their experiences, and seek solutions while becoming advocates for your brand.
To sum up goals for 2021; be bold, be innovative, be connected, be active and most importantly — be real.