A rejuvenated, user-centric website for Molloy Joinery
Read how our team here at Legend showcases half a century of dedication to premium craftsmanship and unparalleled aesthetics with Molloy Joinery's new website.
The Problem
With over 50 years of outstanding joinery craftsmanship, Molloy Joinery needed a website that echoed its legacy, craftsmanship, and the trust it had earned in the Hawkes Bay region. However, their existing digital platform didn't reflect their expertise and intricate design process fully.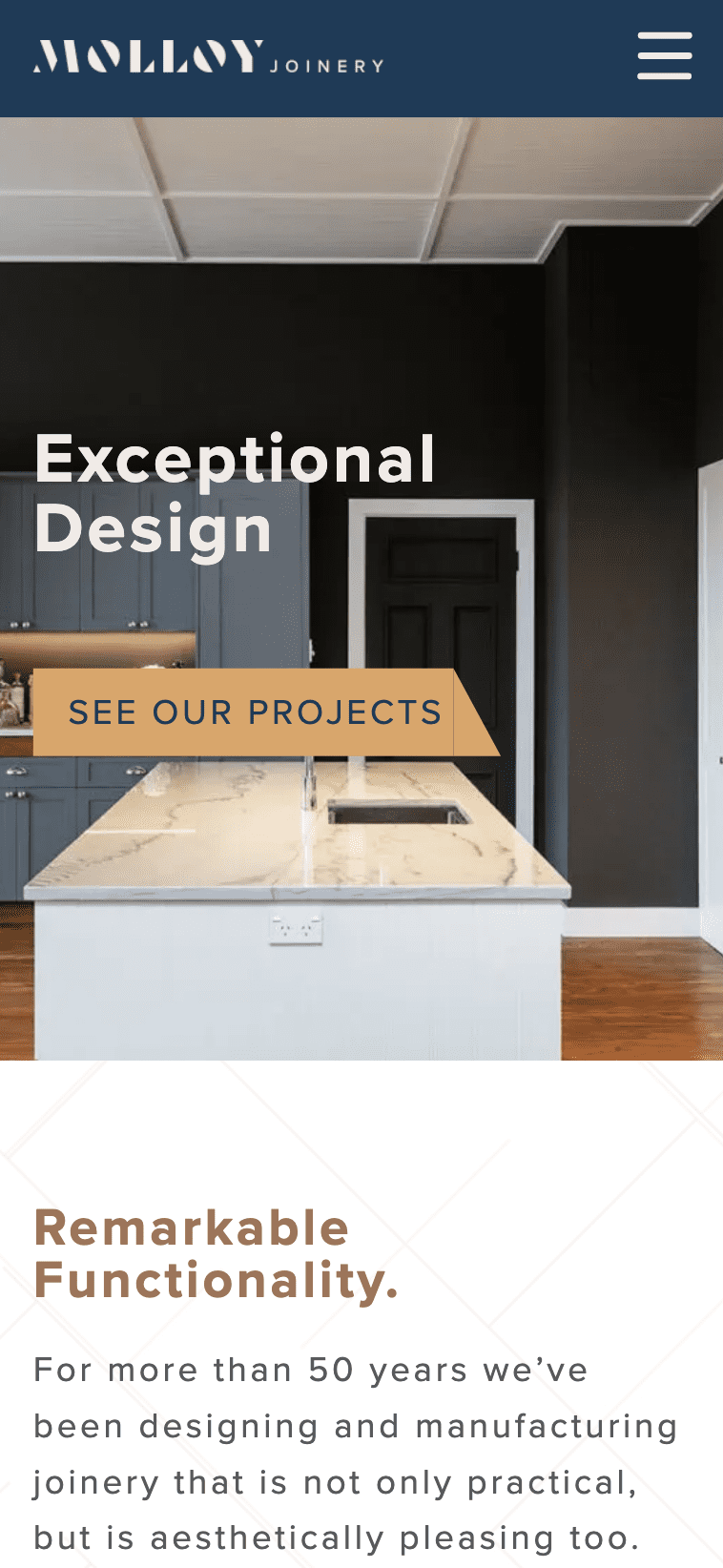 The Solution
Legend took a deep dive into Molloy's heritage, understanding the nuance and art of their work. Our design maestros crafted a website that became a mirror to Molloy's exceptional joinery services, from kitchens to exterior joinery. With intuitive navigation, detailed galleries, and a layout that tells the Molloy story, the website serves as a virtual testament to Molloy's five-decade-long journey.
The Outcome
The revamped Molloy Joinery website is more than just a digital platform—it's an online extension of their workshop. The seamless user experience, rich content, and aesthetic design ensure that homeowners across the greater Hawkes Bay region can not only see Molloy's expertise but feel it.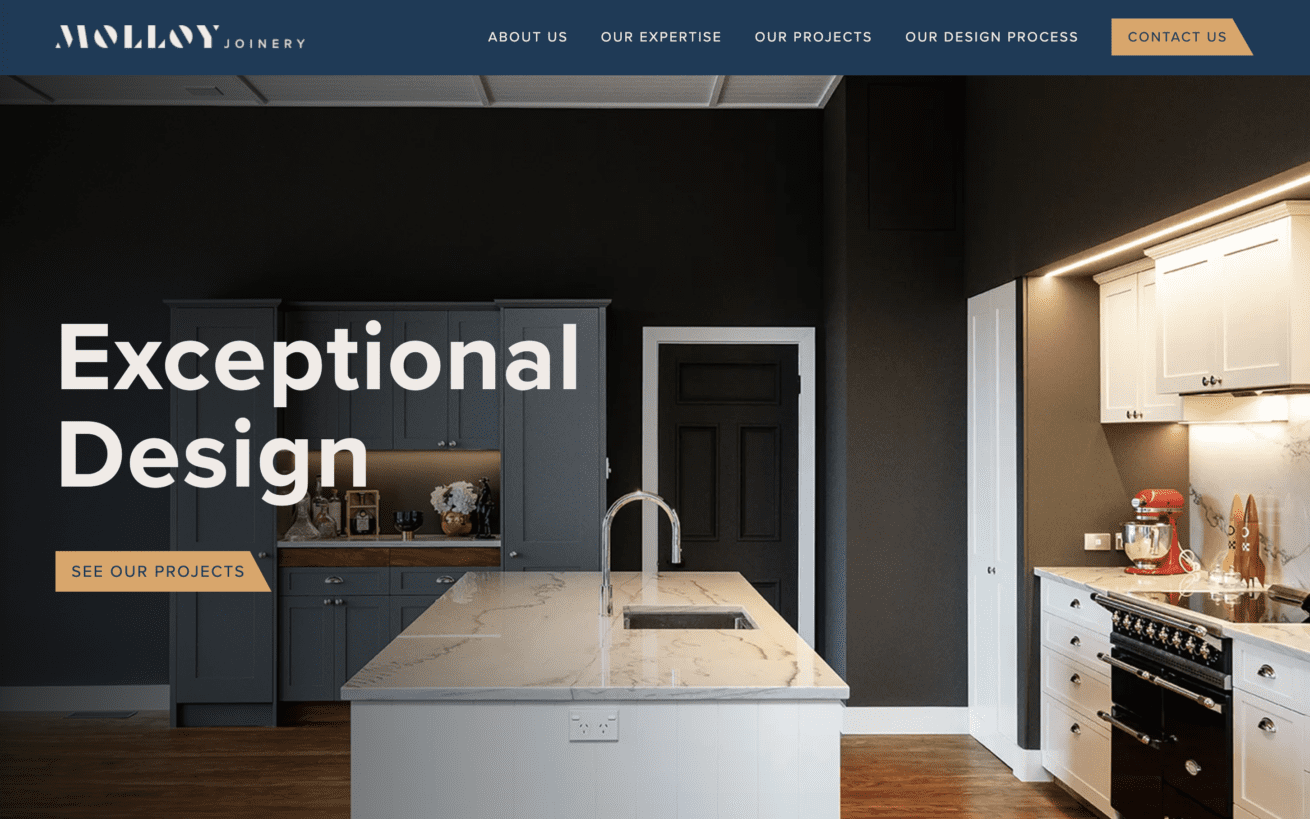 Experience Craftsmanship
Thinking about your brand's online narrative. Let's tell your story, uniquely and beautifully, one pixel at a time.